| | | |
| --- | --- | --- |
| | THROUGH THE LINES is a selection of studies on paper realized around 2013, developed as a research for a "particular-structural inside the lines of representation" and presents between the "folds" - "perspective trajectory" in the pictorial series titled "On The Perspective". These works on paper are also not directly related to the project "OTP", but quick graphic notes of "cells" floating in the "landscape of abstraction"... | |
Zoom_ Note for "Through the Lines"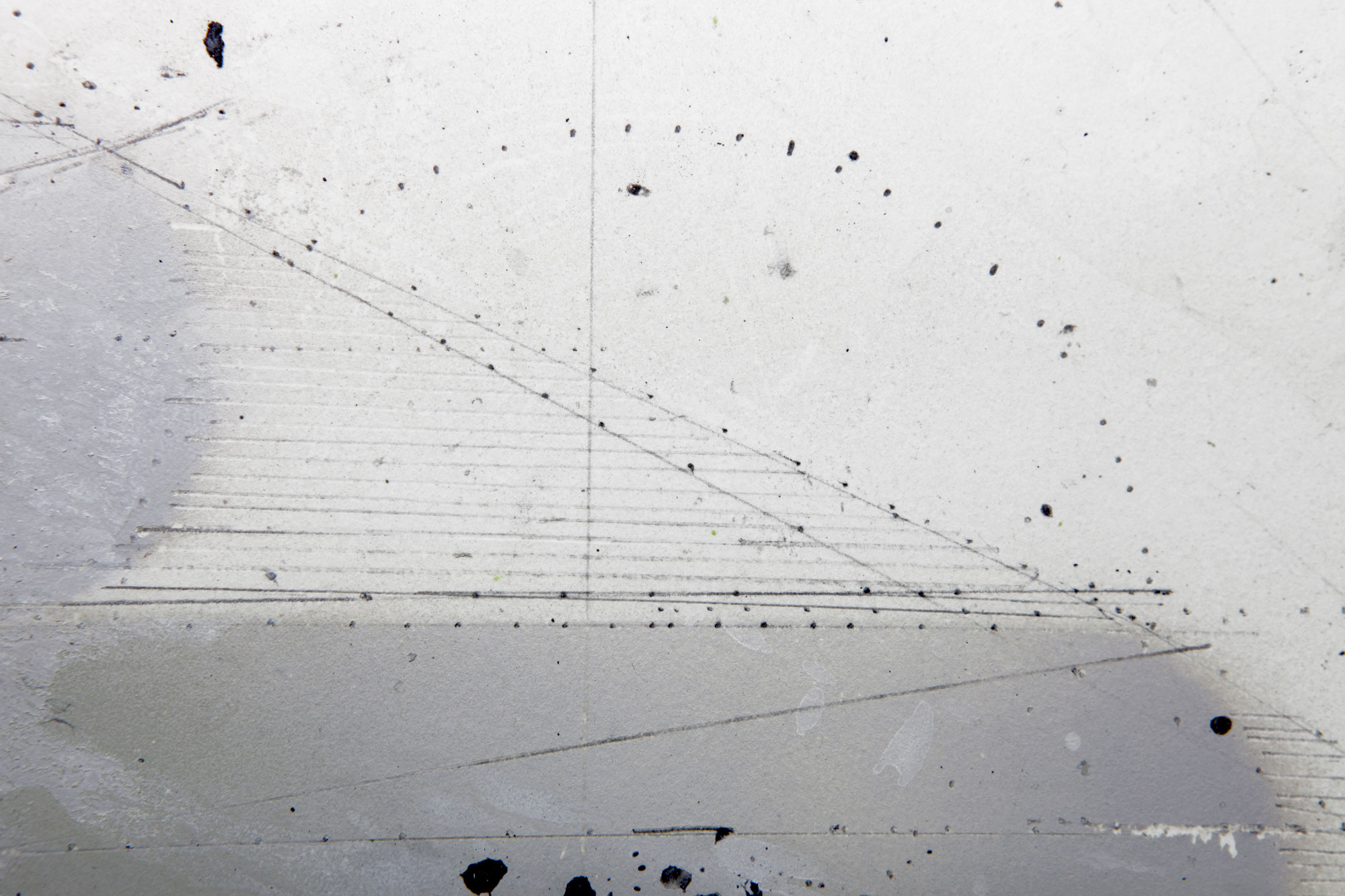 Dettail paper n # 5
WORKS ON PAPER
The paintings are a result of a technical process characterized by a mix of materials like graphite powder and graphite, charcoal powder, wax, ink, spray varnish and oil. The support is 180 / 220 / 300 gram paper. The dimensions are rounded off to the nearest centimeter or fraction of an inch.
*The paper n° 1, 2, 3 are three ideas of landscapes.
[Click thumbnails to view]

( 39 1/3 x 27 1/2 inches )
| | | | | | | | | | | |
| --- | --- | --- | --- | --- | --- | --- | --- | --- | --- | --- |
| | 1* | | 2* | | 3* | | 4 | | 5 | |
| | 6 | | 7 | | 8 | | 9 | | 10 | |
| | 11 | | 12 | | 13 | | 14 | | 15 | |
| | 16 | | 17 | | 18 | | 19 | | | |